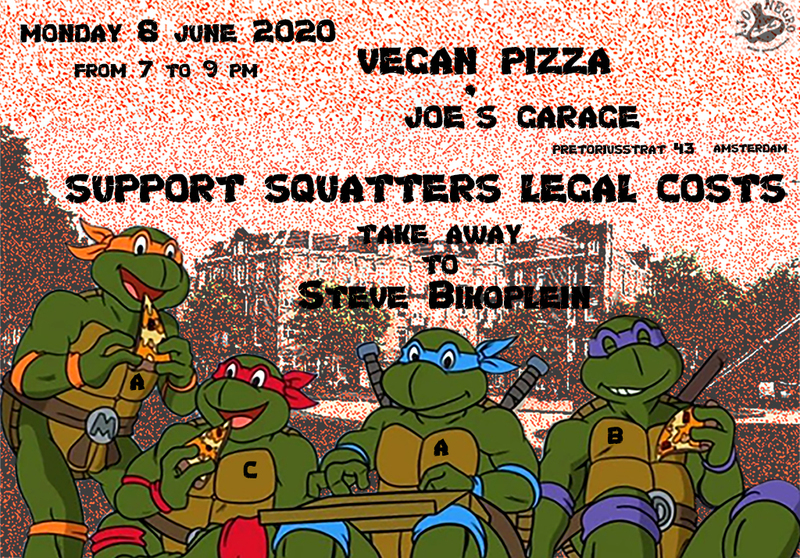 Monday June 8th 2020, Benefit for legal fund. Vegan Pizza to take to the Steve Bikoplein, the square next door, from 7pm till 9pm. No reservation.
The anti-authoritarian collective Ajo Negro is cooking at Joe's Garage. The benefit will go to support squatting legal costs in Amsterdam.
Ajo Negro is an anti-authoritarian collective that cooks to support events and projects of social transformation. It is run by volunteers based on a libertarian perspective. Encouraging human and non-human freedom. We are an active kitchen that criticise capitalism and welfarism. We choose vegan as a nourish option and as a political decision. We help each other in a horizontal way, considering that the collective effort is more fruitful that the individual one.
Volkseten Vegazulu is a people's kitchens existing since the very beginning of Joe's Garage, June 2005. All benefits go to social & political struggles. Joe's Garage is a space run by volunteers. Without a collective effort, without your active participation, we're remaining closed. Get in touch in you feel like giving a hand. We're always looking for cooks. Any help is welcome in the kitchen. Experience not required. If you want to know which days are still available, mail us.