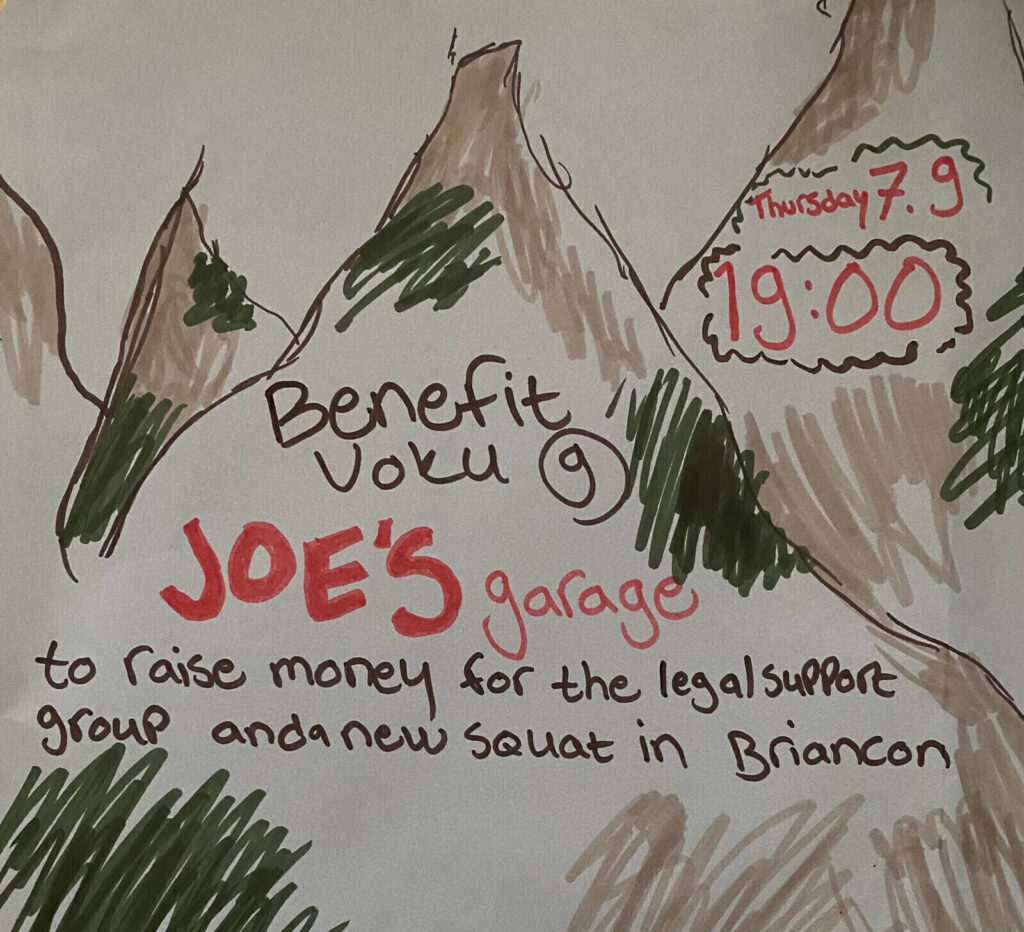 Thursday 7 september 2023, Voku Benefit for legal support group and squat in Briancon . Food served from 7pm, no reservation.
Come eat our delicious vegan food 🙂 The money of the voku will go to the "Groupe Sans Nom", a collective active in Briancon who organizes collective and individual legal support at the French Italian border to make sure people on the move know their rights. They also help with connecting people crossing the border with solidarity networks across the country and arranging a safe travel. They need money at the moment to continue organizing this support. Another part of the money will go to Le Pado, a squat that opened in Briancon on the 7th of August to host people and that is currently struggling to make the building livable due to the repression of the municipality.
Volkseten Vegazulu is a people's kitchens existing since the very beginning of Joe's Garage, June 2005. Your donations are welcome. Food is vegan, no reservation. All benefits go to social & political struggles. Joe's Garage is a space run by volunteers. Without a collective effort, without your active participation, we're remaining closed. Get in touch in you feel like giving a hand. We're always looking for cooks. Any help is welcome in the kitchen. Experience not required. If you want to know which days are still available, mail us.